BIKE RENTALS IN PARIS
Operated by our partner Holland Bike
DESCRIPTION :
So many of the tour customers have asked us if they could also rent a bike to explore Paris on their own and now, finally, the answer is : YES, YOU CAN !  You can now rent a bike from our rental point close to the Arc de Triomphe or our rental point close to Notre Dame ! Discover Paris at your own pace, focusing on several districts or just ride along the Seine (you choose). The comfortable Dutch city bikes or electric bikes will assure you a pleasant ride. You can even rent electric cargobikes and/or child bikes!
Most of our customers prefer joining a 3 hour guided bike tour through Paris, in their native language, before renting a bike on their own. It helps them get over the fear of riding through Paris and have a first glimpse of the city. Our guides will be happy to advise you on other places to go on your own or on how to go back to a place you really enjoyed during the tour ! Feel free to check out our different tours and see which one suits you the most.
Real Dutch bikes. Whether you choose an electric or a classic bike, or choose to add a child seat, you will enjoy your ride on comfortable and secure bikes.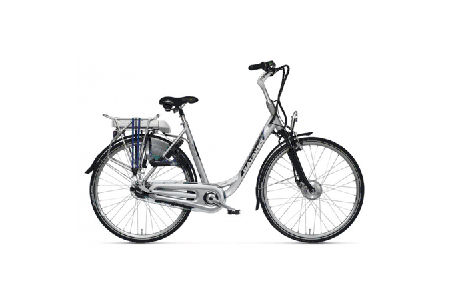 ELECTRIC BIKE
This electric Dutch bike is easy to handle and really comfortable. It will let you explore the town without any effort. Indeed, the electric assistance discreetly installed in the front of the bike will help you travel through kilometers. As our classic bikes, our electric bikes are well equiped : Anti-puncture tyres, braking assured even on wet surfaces, 7 speeds ; integral chain guard and  lock.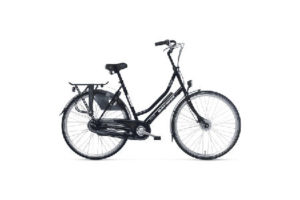 CLASSIC BIKE
With its lovely vintage style, this traditional Dutch bike provides a comfortable biking experience for a memorable journey. Anti-puncture tyres, braking insured even on wet surfaces, it is well suited for your rides. Most of all, thanks to its 7 gears easy to change (even at a stand-still, with no risk of broken chain). You will love your riding style ! Various sizes available (1m50 –> 2m)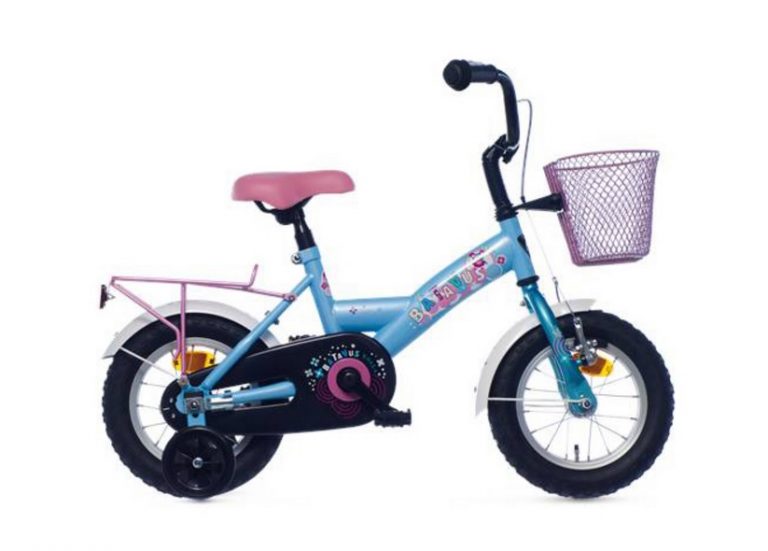 CHILDREN BIKE
It is possible to rent bicycles for children from 3 to 12 years old. You can then, enjoy your ride in family! For the little ones, our children bicycles have training wheels to enjoy their ride safely (for 12/14/16 inch bikes)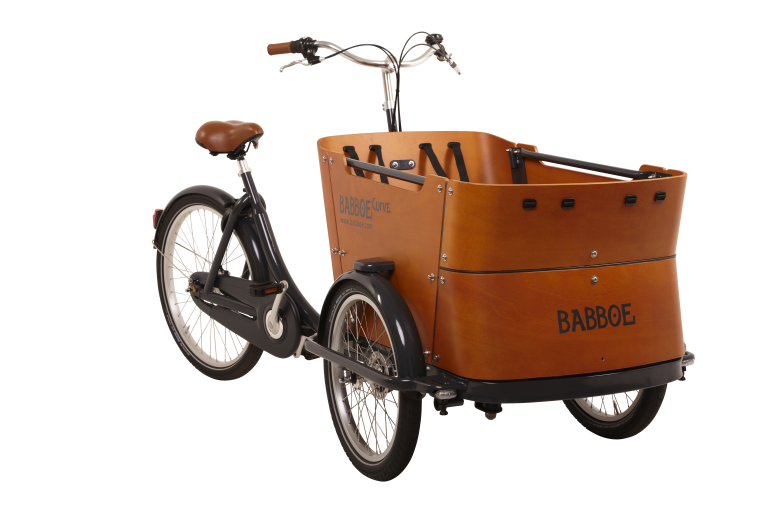 CARGO BIKE
Your perfect ally to get around with your kids! This bike is a great way for your children to enjoy the Dutch ride at its best ! You can carry up to 4 children (only with the cargo trike), as well as your shopping bags. It will change your life, making the ride much more enjoyable for the whole family. Don't lose sight of your children anymore and enjoy your holidays peacefully. Possibility to rent a cargo-bike (two wheeler) or cargo-trike (a three wheeler).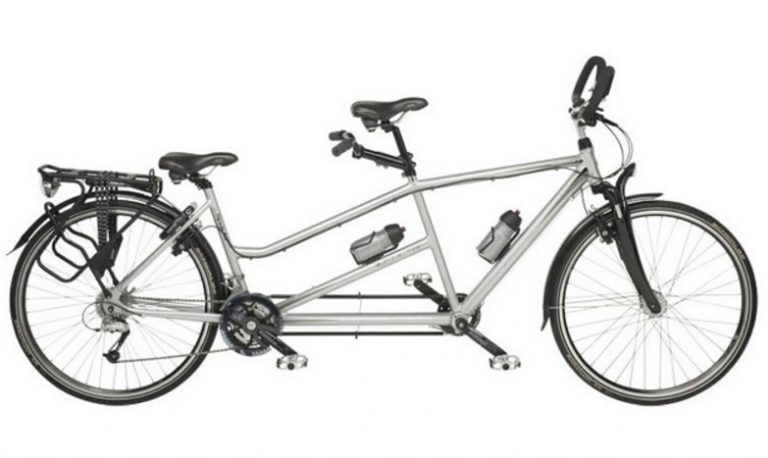 TANDEM BICYCLES

It's always better to look together towards the same direction… The Tandem Bicycle contains an easily adjustable stem and provides a comfortable access to both cyclists. You can also rent a tandem bicycle for children and adult. In that version, one child sits at the front pedaling, another one sits in front of the adult without pedaling, whereas the adult sits at the back of the bycicle to guide, brake and shift gears. Children can ride with you on this Tandem starting the age of 4.

Duration : 4h minimum


Tour Language : English.

SELECT YOUR TOUR & DATE :
PRICE DETAILS :

| | | | | | |
| --- | --- | --- | --- | --- | --- |
|  BIKE RENTAL | 4 hours max | 8 hours max | 24 hours | 6 days | Day Sup |
| Child Bike |  15 € | 17 € | 25 € | 100 € | 15 € |
| Adult Bike |  17 € | 19 € | 30 € | 112 € | 17 € |
|  E-bike |  30 € | 35 € | 50 € | 205 € | 30 € |
|  Cargo-bike |  35 € | 39 € |  60 € |  230 € |  35 € |
|  Child seat (with bike) |  5 € |  10 € |  15 € |  60 € |  10 € |
|  Helmet / Basket |  1 € |  2 € |  3 € |  12 € |  2 € |
| | | |
| --- | --- | --- |
| Anti Theft Garantee | 50% | 100% |
| Child Bike | 2€/ day | 4€ /day |
| Adult Bike | 4€/day | 8€ /day |
| E-bike and Cargo-bike | 8€/day | 16€ /day |
Paris at your own pace
Cargobikes in option
5% Discount
Booking Directly with Holland Bikes
Real Comfortable Dutch Bikes
Included :
Bike rental
A lock
Not Included :
Anti Theft Guarantee:
In case of theft, Holland Bikes will charge the customer the following amount :
Dutch Bike : 700€
To cover against these amounts, customers can take a 50% or 100% theft guarantee:
50% coverage : 4€ per day (liability reduced from 700€ to 350€ in case of theft)
100% coverage : 8€ per day (liability reduced to 0)
Our unique Pick and Go service allows you to pick up your bike(s) whenever you are ready. You can enjoy the city by bike and then bring them back when you are finished, without having any pressure of closing time.
When you book online, you will receive your bike numbers and lock codes by e-mail :
* In less than 5 mins if it is for an instant booking
* 4 hours before departure if it is for an advanced booking
If you have booked online through our website, you will receive a booking confirmation with the bike number(s) and lock code(s) by e-mail.
For an immediate rental, you will receive the e-mail 5 minutes after you have booked your bike(s).
For a rental starting more than 24h after the booking, you will receive the e-mail 4 hours before your rental starts.
If you have booked through one of our partners, we will give you a call before your rental to give you your bike number(s) and lock code(s). For this, we will ask you your credit details as a security deposit (no money will be taken or blocked)
If you haven't booked before coming, no problem ! Just give us a call at +33 (0)6 52 32 31 00. All you need is a valid credit card and an e-mail address.
Once you have you bike number(s) and lock code(s), find your bike(s) by looking at the numbers on the rear mudguard of the bikes. Now that you have your bike(s), simply unlock them by using the 4 digit code(s) that we have given you.
When you come back from your wonderful ride through the city, simply lock the bikes back to the cable, as they were when you picked them up !
Best part of all this ? You are free to pick up and bring back the bikes at your convenience, meaning you don't have the pressure of opening/closing time of our shop. How cool is that ?
Parking Foch, Métro Charles de Gaulle Etoile (Next to the Arc de Triomphe, 75016, Paris)
When you arrive, please enter the parking and go down to level -2. You will see our Holland Bikes' counter. Your bike will be waiting for you on the parking spaces just in front of our desk.
OR
Parking La Grange- Maubert (Next to Notre Dame de Paris , 75005 Paris)
When you arrive, please enter the parking and go down to level -1. Continue past the reception and you will find our bikes on your right
Free cancellation up to 48 h before departure.
Less than 48 h before departure : 100% (fees)