PWS SHOPPING CENTER
12, rue de l' Exposition 75007 Paris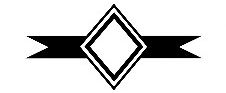 200 SHOPS | 20 RESTAURANTS | 6 CINEMAS
BOUTIQUE DESCRIPTION :
Couture is perhaps best described as ready-to-wear fashion's glamorous, wealthy and slightly difficult aunt — the one who only ever travels in cabs, eats out six nights a week and doesn't do stairs. It's clothing for people who look at luxury department stores the way most of us look at upmarket supermarkets. The industry's most important dates are the biannual couture weeks in Paris. Taking place over five days (compared to Paris Fashion Week's eight), they occupy a very different space from the cut and thrust world of ready-to-wear. It is slower, more considered, and quite often more expensive. It's well known that the landscape of fashion is rapidly being reconstructed by social media, growing calls for inclusivity, high-profile changes at influential magazines and iconoclastic brands like Vetements opting to show outside of
Familiar neighborhood guests, businessmen, local figures, politicians, artists and others gather around our tables. and it is not uncommon to see those who did not know each other just an hour ago deep in conversation! Who knows: your future best friend or your next partner may be at a table at the Rotisserie. Why not join him here?
PWS  SHOPPING CENTER
---
Open from 12:00 pm to 2:15 pm, from 7:00 pm to 10:30 pm on week days and from 12:00 pm to 10:30 pm during the week end
The restaurant welcomes you daily all year round:
From 11:30am to 2:45pm for lunch
From 7:00pm to 10:45pm for dinner
Open from 10:00-20:30 | Zone 2 Floor -1 | Tel : 01 42 60 00 89

Open from 10:00-20:30 | Zone 2 Floor -1 | Tel : 01 42 60 00 89

Open from 10:00-20:30 | Zone 2 Floor -1 | Tel : 01 42 60 00 89

Open from 10:00-20:30 | Zone 2 Floor -1 | Tel : 01 42 60 00 89

Open from 10:00-20:30 | Zone 2 Floor -1 | Tel : 01 42 60 00 89
Open from 10:00-20:30 | Zone 2 Floor -1 | Tel : 01 42 60 00 89

Open from 10:00-20:30 | Zone 2 Floor -1 | Tel : 01 42 60 00 89

Open from 10:00-20:30 | Zone 2 Floor -1 | Tel : 01 42 60 00 89

Open from 10:00-20:30 | Zone 2 Floor -1 | Tel : 01 42 60 00 89

Open from 10:00-20:30 | Zone 2 Floor -1 | Tel : 01 42 60 00 89
Open from 10:00-20:30 | Zone 2 Floor -1
Tel : 01 42 60 00 89
Open from 10:00-20:30 | Zone 2 Floor -1
Tel : 01 42 60 00 89
Open from 10:00-20:30 | Zone 2 Floor -1
Tel : 01 42 60 00 89
Open from 10:00-20:30 | Zone 2 Floor -1
Tel : 01 42 60 00 89
Open from 10:00-20:30 | Zone 2 Floor -1
Tel : 01 42 60 00 89
Open from 10:00-20:30 | Zone 2 Floor -1
Tel : 01 42 60 00 89
Open from 10:00-20:30 | Zone 2 Floor -1
Tel : 01 42 60 00 89
Open from 10:00-20:30 | Zone 2 Floor -1
Tel : 01 42 60 00 89
Open from 10:00-20:30 | Zone 2 Floor -1
Tel : 01 42 60 00 89
Open from 10:00-20:30 | Zone 2 Floor -1
Tel : 01 42 60 00 89
Open from 10:00-20:30 | Zone 2 Floor -1
Tel : 01 42 60 00 89
Open from 10:00-20:30 | Zone 2 Floor -1
Tel : 01 42 60 00 89
Open from 10:00-20:30 | Zone 2 Floor -1
Tel : 01 42 60 00 89
Open from 10:00-20:30 | Zone 2 Floor -1
Tel : 01 42 60 00 89
Open from 10:00-20:30 | Zone 2 Floor -1
Tel : 01 42 60 00 89
Open from 10:00-20:30 | Zone 2 Floor -1
Tel : 01 42 60 00 89
Open from 10:00-20:30 | Zone 2 Floor -1
Tel : 01 42 60 00 89
Open from 10:00-20:30 | Zone 2 Floor -1
Tel : 01 42 60 00 89
Open from 10:00-20:30 | Zone 2 Floor -1
Tel : 01 42 60 00 89
Open from 10:00-20:30 | Zone 2 Floor -1
Tel : 01 42 60 00 89
Open from 10:00-20:30 | Zone 2 Floor -1 | Tel : 01 42 60 00 89

Open from 10:00-20:30 | Zone 2 Floor -1 | Tel : 01 42 60 00 89

Open from 10:00-20:30 | Zone 2 Floor -1 | Tel : 01 42 60 00 89

Open from 10:00-20:30 | Zone 2 Floor -1 | Tel : 01 42 60 00 89

Open from 10:00-20:30 | Zone 2 Floor -1 | Tel : 01 42 60 00 89
Open from 10:00-20:30 | Zone 2 Floor -1 | Tel : 01 42 60 00 89

Open from 10:00-20:30 | Zone 2 Floor -1 | Tel : 01 42 60 00 89

Open from 10:00-20:30 | Zone 2 Floor -1 | Tel : 01 42 60 00 89

Open from 10:00-20:30 | Zone 2 Floor -1 | Tel : 01 42 60 00 89

Open from 10:00-20:30 | Zone 2 Floor -1 | Tel : 01 42 60 00 89
Open from 10:00-20:30 | Zone 2 Floor -1
Tel : 01 42 60 00 89
Open from 10:00-20:30 | Zone 2 Floor -1
Tel : 01 42 60 00 89
Open from 10:00-20:30 | Zone 2 Floor -1
Tel : 01 42 60 00 89
Open from 10:00-20:30 | Zone 2 Floor -1
Tel : 01 42 60 00 89
Open from 10:00-20:30 | Zone 2 Floor -1
Tel : 01 42 60 00 89
Open from 10:00-20:30 | Zone 2 Floor -1
Tel : 01 42 60 00 89
Open from 10:00-20:30 | Zone 2 Floor -1
Tel : 01 42 60 00 89
Open from 10:00-20:30 | Zone 2 Floor -1
Tel : 01 42 60 00 89
Open from 10:00-20:30 | Zone 2 Floor -1
Tel : 01 42 60 00 89
Open from 10:00-20:30 | Zone 2 Floor -1
Tel : 01 42 60 00 89
Open from 10:00-20:30 | Zone 2 Floor -1
Tel : 01 42 60 00 89
Open from 10:00-20:30 | Zone 2 Floor -1
Tel : 01 42 60 00 89
Open from 10:00-20:30 | Zone 2 Floor -1
Tel : 01 42 60 00 89
Open from 10:00-20:30 | Zone 2 Floor -1
Tel : 01 42 60 00 89
Open from 10:00-20:30 | Zone 2 Floor -1
Tel : 01 42 60 00 89
Open from 10:00-20:30 | Zone 2 Floor -1
Tel : 01 42 60 00 89
Open from 10:00-20:30 | Zone 2 Floor -1
Tel : 01 42 60 00 89
Open from 10:00-20:30 | Zone 2 Floor -1
Tel : 01 42 60 00 89
Open from 10:00-20:30 | Zone 2 Floor -1
Tel : 01 42 60 00 89
Open from 10:00-20:30 | Zone 2 Floor -1
Tel : 01 42 60 00 89
Open from 10:00-20:30 | Zone 2 Floor -1 | Tel : 01 42 60 00 89

Open from 10:00-20:30 | Zone 2 Floor -1 | Tel : 01 42 60 00 89

Open from 10:00-20:30 | Zone 2 Floor -1 | Tel : 01 42 60 00 89

Open from 10:00-20:30 | Zone 2 Floor -1 | Tel : 01 42 60 00 89

Open from 10:00-20:30 | Zone 2 Floor -1 | Tel : 01 42 60 00 89
Open from 10:00-20:30 | Zone 2 Floor -1 | Tel : 01 42 60 00 89

Open from 10:00-20:30 | Zone 2 Floor -1 | Tel : 01 42 60 00 89

Open from 10:00-20:30 | Zone 2 Floor -1 | Tel : 01 42 60 00 89

Open from 10:00-20:30 | Zone 2 Floor -1 | Tel : 01 42 60 00 89

Open from 10:00-20:30 | Zone 2 Floor -1 | Tel : 01 42 60 00 89
Open from 10:00-20:30 | Zone 2 Floor -1
Tel : 01 42 60 00 89
Open from 10:00-20:30 | Zone 2 Floor -1
Tel : 01 42 60 00 89
Open from 10:00-20:30 | Zone 2 Floor -1
Tel : 01 42 60 00 89
Open from 10:00-20:30
Tel : 01 42 60 00 89 Zone 2 Floor -1
Open from 10:00-20:30 | Zone 2 Floor -1
Tel : 01 42 60 00 89
Open from 10:00-20:30 | Zone 2 Floor -1 | Tel : 01 42 60 00 89

Open from 10:00-20:30 | Zone 2 Floor -1 | Tel : 01 42 60 00 89

Open from 10:00-20:30 | Zone 2 Floor -1 | Tel : 01 42 60 00 89

Open from 10:00-20:30 | Zone 2 Floor -1 | Tel : 01 42 60 00 89

Open from 10:00-20:30 | Zone 2 Floor -1 | Tel : 01 42 60 00 89
Open from 10:00-20:30 | Zone 2 Floor -1 | Tel : 01 42 60 00 89

Open from 10:00-20:30 | Zone 2 Floor -1 | Tel : 01 42 60 00 89

Open from 10:00-20:30 | Zone 2 Floor -1 | Tel : 01 42 60 00 89

Open from 10:00-20:30 | Zone 2 Floor -1 | Tel : 01 42 60 00 89

Open from 10:00-20:30 | Zone 2 Floor -1 | Tel : 01 42 60 00 89
Open from 10:00-20:30 | Zone 2 Floor -1
Tel : 01 42 60 00 89
Open from 10:00-20:30 | Zone 2 Floor -1
Tel : 01 42 60 00 89
Open from 10:00-20:30 | Zone 2 Floor -1
Tel : 01 42 60 00 89
Open from 10:00-20:30 | Zone 2 Floor -1
Tel : 01 42 60 00 89
Open from 10:00-20:30 | Zone 2 Floor -1
Tel : 01 42 60 00 89
Open from 10:00-20:30 | Zone 2 Floor -1
Tel : 01 42 60 00 89
Open from 10:00-20:30 | Zone 2 Floor -1
Tel : 01 42 60 00 89
Open from 10:00-20:30 | Zone 2 Floor -1
Tel : 01 42 60 00 89
Open from 10:00-20:30 | Zone 2 Floor -1
Tel : 01 42 60 00 89
Open from 10:00-20:30 | Zone 2 Floor -1
Tel : 01 42 60 00 89
Open from 10:00-20:30 | Zone 2 Floor -1 | Tel : 01 42 60 00 89

Open from 10:00-20:30 | Zone 2 Floor -1 | Tel : 01 42 60 00 89

Open from 10:00-20:30 | Zone 2 Floor -1 | Tel : 01 42 60 00 89

Open from 10:00-20:30 | Zone 2 Floor -1 | Tel : 01 42 60 00 89

Open from 10:00-20:30 | Zone 2 Floor -1 | Tel : 01 42 60 00 89
Open from 10:00-20:30 | Zone 2 Floor -1 | Tel : 01 42 60 00 89

Open from 10:00-20:30 | Zone 2 Floor -1 | Tel : 01 42 60 00 89

Open from 10:00-20:30 | Zone 2 Floor -1 | Tel : 01 42 60 00 89

Open from 10:00-20:30 | Zone 2 Floor -1 | Tel : 01 42 60 00 89

Open from 10:00-20:30 | Zone 2 Floor -1 | Tel : 01 42 60 00 89
Open from 10:00-20:30 | Zone 2 Floor -1
Tel : 01 42 60 00 89
Open from 10:00-20:30 | Zone 2 Floor -1
Tel : 01 42 60 00 89
Open from 10:00-20:30 | Zone 2 Floor -1
Tel : 01 42 60 00 89
Open from 10:00-20:30 | Zone 2 Floor -1
Tel : 01 42 60 00 89
Open from 10:00-20:30 | Zone 2 Floor -1
Tel : 01 42 60 00 89
Open from 10:00-20:30 | Zone 2 Floor -1 | Tel : 01 42 60 00 89

Open from 10:00-20:30 | Zone 2 Floor -1 | Tel : 01 42 60 00 89

Open from 10:00-20:30 | Zone 2 Floor -1 | Tel : 01 42 60 00 89

Open from 10:00-20:30 | Zone 2 Floor -1 | Tel : 01 42 60 00 89

Open from 10:00-20:30 | Zone 2 Floor -1 | Tel : 01 42 60 00 89
Open from 10:00-20:30 | Zone 2 Floor -1 | Tel : 01 42 60 00 89

Open from 10:00-20:30 | Zone 2 Floor -1 | Tel : 01 42 60 00 89

Open from 10:00-20:30 | Zone 2 Floor -1 | Tel : 01 42 60 00 89

Open from 10:00-20:30 | Zone 2 Floor -1 | Tel : 01 42 60 00 89

Open from 10:00-20:30 | Zone 2 Floor -1 | Tel : 01 42 60 00 89
Open from 10:00-20:30 | Zone 2 Floor -1
Tel : 01 42 60 00 89
Open from 10:00-20:30 | Zone 2 Floor -1
Tel : 01 42 60 00 89
Open from 10:00-20:30 | Zone 2 Floor -1
Tel : 01 42 60 00 89
Open from 10:00-20:30 | Zone 2 Floor -1
Tel : 01 42 60 00 89
Open from 10:00-20:30 | Zone 2 Floor -1
Tel : 01 42 60 00 89
Open from 10:00-20:30 | Zone 2 Floor -1 | Tel : 01 42 60 00 89

Open from 10:00-20:30 | Zone 2 Floor -1 | Tel : 01 42 60 00 89

Open from 10:00-20:30 | Zone 2 Floor -1 | Tel : 01 42 60 00 89

Open from 10:00-20:30 | Zone 2 Floor -1 | Tel : 01 42 60 00 89

Open from 10:00-20:30 | Zone 2 Floor -1 | Tel : 01 42 60 00 89
Open from 10:00-20:30 | Zone 2 Floor -1 | Tel : 01 42 60 00 89

Open from 10:00-20:30 | Zone 2 Floor -1 | Tel : 01 42 60 00 89

Open from 10:00-20:30 | Zone 2 Floor -1 | Tel : 01 42 60 00 89

Open from 10:00-20:30 | Zone 2 Floor -1 | Tel : 01 42 60 00 89

Open from 10:00-20:30 | Zone 2 Floor -1 | Tel : 01 42 60 00 89
Open from 10:00-20:30 | Zone 2 Floor -1
Tel : 01 42 60 00 89
Open from 10:00-20:30 | Zone 2 Floor -1
Tel : 01 42 60 00 89
Open from 10:00-20:30 | Zone 2 Floor -1
Tel : 01 42 60 00 89
Open from 10:00-20:30 | Zone 2 Floor -1
Tel : 01 42 60 00 89
Open from 10:00-20:30 | Zone 2 Floor -1
Tel : 01 42 60 00 89
Open from 10:00-20:30 | Zone 2 Floor -1 | Tel : 01 42 60 00 89

Open from 10:00-20:30 | Zone 2 Floor -1 | Tel : 01 42 60 00 89

Open from 10:00-20:30 | Zone 2 Floor -1 | Tel : 01 42 60 00 89

Open from 10:00-20:30 | Zone 2 Floor -1 | Tel : 01 42 60 00 89

Open from 10:00-20:30 | Zone 2 Floor -1 | Tel : 01 42 60 00 89
Open from 10:00-20:30 | Zone 2 Floor -1 | Tel : 01 42 60 00 89

Open from 10:00-20:30 | Zone 2 Floor -1 | Tel : 01 42 60 00 89

Open from 10:00-20:30 | Zone 2 Floor -1 | Tel : 01 42 60 00 89

Open from 10:00-20:30 | Zone 2 Floor -1 | Tel : 01 42 60 00 89

Open from 10:00-20:30 | Zone 2 Floor -1 | Tel : 01 42 60 00 89
Open from 10:00-20:30 | Zone 2 Floor -1
Tel : 01 42 60 00 89
Open from 10:00-20:30 | Zone 2 Floor -1
Tel : 01 42 60 00 89
Open from 10:00-20:30 | Zone 2 Floor -1
Tel : 01 42 60 00 89
Open from 10:00-20:30 | Zone 2 Floor -1
Tel : 01 42 60 00 89
Open from 10:00-20:30 | Zone 2 Floor -1
Tel : 01 42 60 00 89
Open from 10:00-20:30 | Zone 2 Floor -1 | Tel : 01 42 60 00 89

Open from 10:00-20:30 | Zone 2 Floor -1 | Tel : 01 42 60 00 89

Open from 10:00-20:30 | Zone 2 Floor -1 | Tel : 01 42 60 00 89

Open from 10:00-20:30 | Zone 2 Floor -1 | Tel : 01 42 60 00 89

Open from 10:00-20:30 | Zone 2 Floor -1 | Tel : 01 42 60 00 89
Open from 10:00-20:30 | Zone 2 Floor -1 | Tel : 01 42 60 00 89

Open from 10:00-20:30 | Zone 2 Floor -1 | Tel : 01 42 60 00 89

Open from 10:00-20:30 | Zone 2 Floor -1 | Tel : 01 42 60 00 89

Open from 10:00-20:30 | Zone 2 Floor -1 | Tel : 01 42 60 00 89

Open from 10:00-20:30 | Zone 2 Floor -1 | Tel : 01 42 60 00 89
Open from 10:00-20:30 | Zone 2 Floor -1
Tel : 01 42 60 00 89
Open from 10:00-20:30 | Zone 2 Floor -1
Tel : 01 42 60 00 89
Open from 10:00-20:30 | Zone 2 Floor -1
Tel : 01 42 60 00 89
Open from 10:00-20:30 | Zone 2 Floor -1
Tel : 01 42 60 00 89
Open from 10:00-20:30 | Zone 2 Floor -1
Tel : 01 42 60 00 89
Open from 10:00-20:30 | Zone 2 Floor -1 | Tel : 01 42 60 00 89

Open from 10:00-20:30 | Zone 2 Floor -1 | Tel : 01 42 60 00 89

Open from 10:00-20:30 | Zone 2 Floor -1 | Tel : 01 42 60 00 89

Open from 10:00-20:30 | Zone 2 Floor -1 | Tel : 01 42 60 00 89

Open from 10:00-20:30 | Zone 2 Floor -1 | Tel : 01 42 60 00 89
Open from 10:00-20:30 | Zone 2 Floor -1 | Tel : 01 42 60 00 89

Open from 10:00-20:30 | Zone 2 Floor -1 | Tel : 01 42 60 00 89

Open from 10:00-20:30 | Zone 2 Floor -1 | Tel : 01 42 60 00 89

Open from 10:00-20:30 | Zone 2 Floor -1 | Tel : 01 42 60 00 89

Open from 10:00-20:30 | Zone 2 Floor -1 | Tel : 01 42 60 00 89
Open from 10:00-20:30 | Zone 2 Floor -1
Tel : 01 42 60 00 89
Open from 10:00-20:30 | Zone 2 Floor -1
Tel : 01 42 60 00 89
Open from 10:00-20:30 | Zone 2 Floor -1
Tel : 01 42 60 00 89
Open from 10:00-20:30 | Zone 2 Floor -1
Tel : 01 42 60 00 89
Open from 10:00-20:30 | Zone 2 Floor -1
Tel : 01 42 60 00 89
Open from 10:00-20:30 | Zone 2 Floor -1 | Tel : 01 42 60 00 89

Open from 10:00-20:30 | Zone 2 Floor -1 | Tel : 01 42 60 00 89

Open from 10:00-20:30 | Zone 2 Floor -1 | Tel : 01 42 60 00 89

Open from 10:00-20:30 | Zone 2 Floor -1 | Tel : 01 42 60 00 89

Open from 10:00-20:30 | Zone 2 Floor -1 | Tel : 01 42 60 00 89
Open from 10:00-20:30 | Zone 2 Floor -1 | Tel : 01 42 60 00 89

Open from 10:00-20:30 | Zone 2 Floor -1 | Tel : 01 42 60 00 89

Open from 10:00-20:30 | Zone 2 Floor -1 | Tel : 01 42 60 00 89

Open from 10:00-20:30 | Zone 2 Floor -1 | Tel : 01 42 60 00 89

Open from 10:00-20:30 | Zone 2 Floor -1 | Tel : 01 42 60 00 89
Open from 10:00-20:30 | Zone 2 Floor -1
Tel : 01 42 60 00 89
Open from 10:00-20:30 | Zone 2 Floor -1
Tel : 01 42 60 00 89
Open from 10:00-20:30 | Zone 2 Floor -1
Tel : 01 42 60 00 89
Open from 10:00-20:30 | Zone 2 Floor -1
Tel : 01 42 60 00 89
Open from 10:00-20:30 | Zone 2 Floor -1
Tel : 01 42 60 00 89






Tel.: +33 (0)1 00 00 00 00
Available for private events
Open from 12:00 pm to 2:15 pm, from 7:00 pm to 10:30 pm on week days and from 12:00 pm to 10:30 pm during the week end
The restaurant welcomes you daily all year round:
From 11:30am to 2:45pm for lunch
From 7:00pm to 10:45pm for dinner
The bar welcomes you:
From 7:30am to 10:30pm from Monday to Saturday
From 9:00am to 10:30pm on Sundays and public holiday
Parkings around Lyon station
– Park Lyon Diderot (Resapalce) 198, rue de Bercy tel Tel.: +33 (0)1 00 00 00 00
– Park Méditerrannée (Saemes) 26 rue de Chalon tel Tel.: +33 (0)1 00 00 00 00
– Park Van Gogh (Saemes) 205 rue de Bercy tel Tel.: +33 (0)1 00 00 00 00
Hotels around Lyon station
Restaurant Address :  12, rue de l'Exposition 75007 Paris
By phone at    (0) 9 52 06 02 59 | (0) 1 45 56 91 67   or /  Fax :33 (0)1 53 01 35 84   E-mail :dssghhdvdf@gmail.com

 Hours of operation by phone :  Monday -Sunday  9 am -9 pm  ( by Telephone )
Metro Line N° 1 , Bus N° 62,68