Giverny & Monet | Half Day Small Group Tour with Hotel Pick-up

GIVERNY & MONET | HALF DAY TOUR
SKIP THE LINE TICKET ENTRANCE
DESCRIPTION :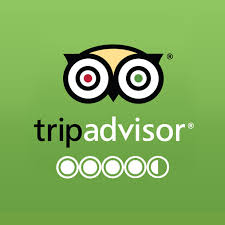 Recommended By Rick Steves & Tripadvisor 
Discover Claude Monet's beautiful house and garden in the French town of Giverny. This visit is always a treat, as colors in the gardens change depending on the season. Whether in full bloom or in autumn, it will always be a sight to behold. Spend your time in the French countryside at Giverny with this 6-hour Small Group tour and amber through the gardens that inspired Claude Monet's famous Water Lilies.
Visit the master of impressionism's house and gardens at your own pace and stroll through the streets of this pretty little town. Claude Monet lived there for forty-three years, from 1883 to 1926. He had a passion for gardening and colors. Thus, he conceived his gardens as works of art. Not to be missed: his house with striking rooms, his great yellow dining room and blue Rouen ceramic tiled kitchen, and of course his light-filled studio. You will love the Japanese inspired atmosphere with the "estampes" on the walls, and the Japanese bridge overlooking his famous lily pond. After your visit, you may want to check out Claude Monet's grave, or visit the Musée des Impressionnistes where there are paintings reflecting his influence on art.

Duration : 6 hours


Tour Language : English.

SELECT YOUR TOUR & DATE :
PRICE DETAILS : HALF DAY SMALL GROUP TOUR | Adult: 115.00 € | Child: 99.00 €

GIVERNY & MONET
Price per person | Giverny Roundtrip Transfer from Paris and Skip-the-Line Ticket
Hotel Pick-up and Drop-off exclusively in Paris
Transfer by minivan
Entrance Tickets to Giverny
Free time to explore Giverny, Monet's House + Gardens
Included :
- Hotel Pick up & Drop off exclusively in Paris: Small Group by minivan (AC)
- Priority access
- Free time to visit Giverny, Monet's House and Gardens independently at your own rhythm
- Video on Giverny during your transfer from Paris to Giverny
- Entrance fees: Monet's House and Gardens


Not Included :
- Food and drinks
- Hotel pickup and drop-off outside Paris
- Audio Guide or Live Guide at Giverny
- Entrance fees: Musée des Impressionnistes
• Special Discount for Rick Steves readers: -5% entering your promo code: SS20RS
• Please be ready on time at the meeting point (in front of your hotel or outside the apartment building), or you will miss your tour and it will not be refunded. No delay will be accepted
• Please note, entrance tickets and transport are included. This voucher will not be accepted if presented directly at the venue.
• Comfortable walking shoes are recommended
• For preferential rates related to age, proof of identity will be required. Access may be refused in case of non-compliance with the age limits.
• Access to Monet's House is challenging for those with reduced mobility.
Tour operated by Paris Webservices
MENU ( for lunch or dinner )

MENU 1 :
No lunch included for this tour
Departure (from your Hotel or Residence)
Morning Tour: 7:20 am – 8:00 am
Afternoon Tour: 11:20 am – 12:00 pm
Return from Giverny
Morning Tour: 12:30 pm
Afternoon Tour: 5:00 pm
Your reservation is not confirmed until you receive a confirmation from us via email under 48 hours.
If a minimum of 4 participants is not reached at day - 7, Paris Webservices can cancel the tour and you will be refunded.
In the event you cancel your booking, cancellation fees will be charged as detailed below :
1) More than 7 days prior to the event date, you will be charged a 5% cancellation fee
2) 4 to 7 days prior to the event date, you will be charged a 50% cancellation fee
3) From 3 days prior to the event date, you will be charged a 100 % cancellation fee ( No show )
Payment Processing
Advance payment is required to validate your reservation. Payments on this site can only be made by using MASTERCARD or VISA, through our secured Internet pages. Your bank card details will be encrypted (up to 128 bits) with the SSL (Secured Socket Layer) protocol. Your bank card details are never transmitted unencrypted on the Internet.
Payment stays on hold until the services are confirmed:
Occasionally our suppliers and / or service providers make changes to tour dates, prices, inclusions, coverage, age requirements, etc. As a result, PWS reserves the right to deny or accept your payment. Under this agreement, the processing of payments remains on hold until the services are confirmed by our central reservation. After this, you will receive a personalized email for each tour, event or service booked and paid, or a notification that we could not retain your payment. Please wait for our reply. If the tour is available, we will confirm within 1 business day and your credit card will be charged 100% of the cost of the tour, show, or other services (including tax), plus the booking fee indicated, if any. This amount will be debited in Euros. The rates shown include all taxes and VAT.
Any interruption of the tour or service during its delivery, at the client's request, shall not give rise to any refund. Any customer who arrives after the start time of the excursion shall be considered a "no show" and not refunded, whatever the reason for their tardiness. The organizer reserves the right to cancel or modify certain tours without notice if the client's comfort or safety so requires. This could happen in a force majeure case, during a strike or demonstration, an administrative decision or exceptional closure...